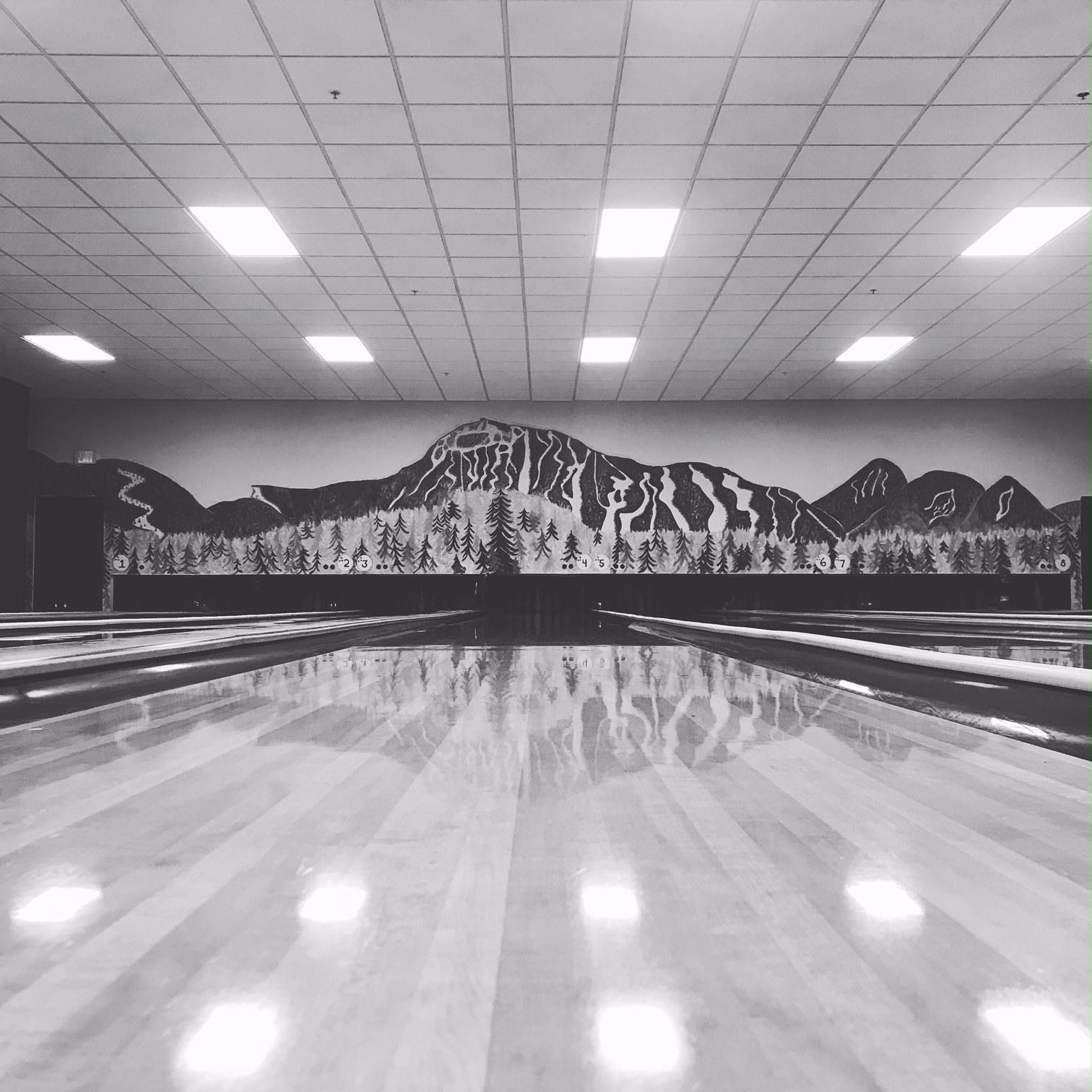 We Define Fun.
something for everyone in the Family
We are located at 1242 Carrabassett Drive in Carrabassett Valley, Maine right next door to the Sugarloaf Airport!
Hours: Monday - Friday 4pm-10pm Saturday & Sunday 12pM-10pm
Christmas Week and February Vacation week 12pm-10pm
Reach us Via Facebook or by calling 207-235-3300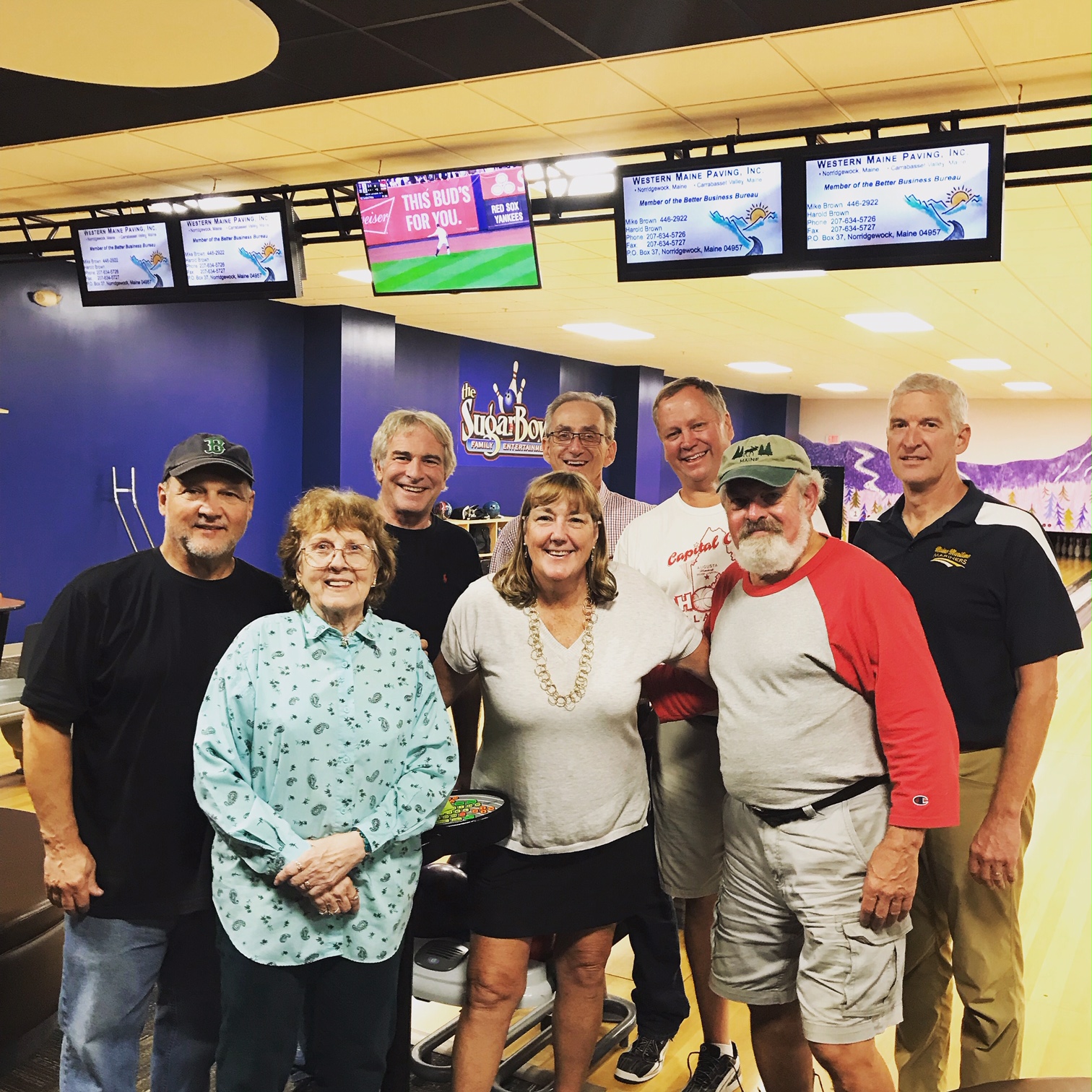 8 lanes of 10 pin bowling! We highly recommend making reservations for bowling on weekends and on vacation weeks. Winter Rates are 30 per hour per lane and 3 dollars for each shoe rental(no time limit). Non holiday Sunday's enjoy $10 per person bowling for 2 hours shoes included, Mondays 5 dollar Bowling! Wednesday night Is our locals bowling night. All league members and local employees bowl for free!
Ever thought about joining a bowling league??? Well you've come to the right place! We have atleast one or two leagues every season!!! Winter leagues are our most popular, offering both a scratch and handicap league! Stop on by, Call down, or Message us on facebook to inquire more about available leagues! (Pic: "Eunice & The Boys" + "The Ski Posse" League Co-Champions and some of the best bowlers in western Maine!)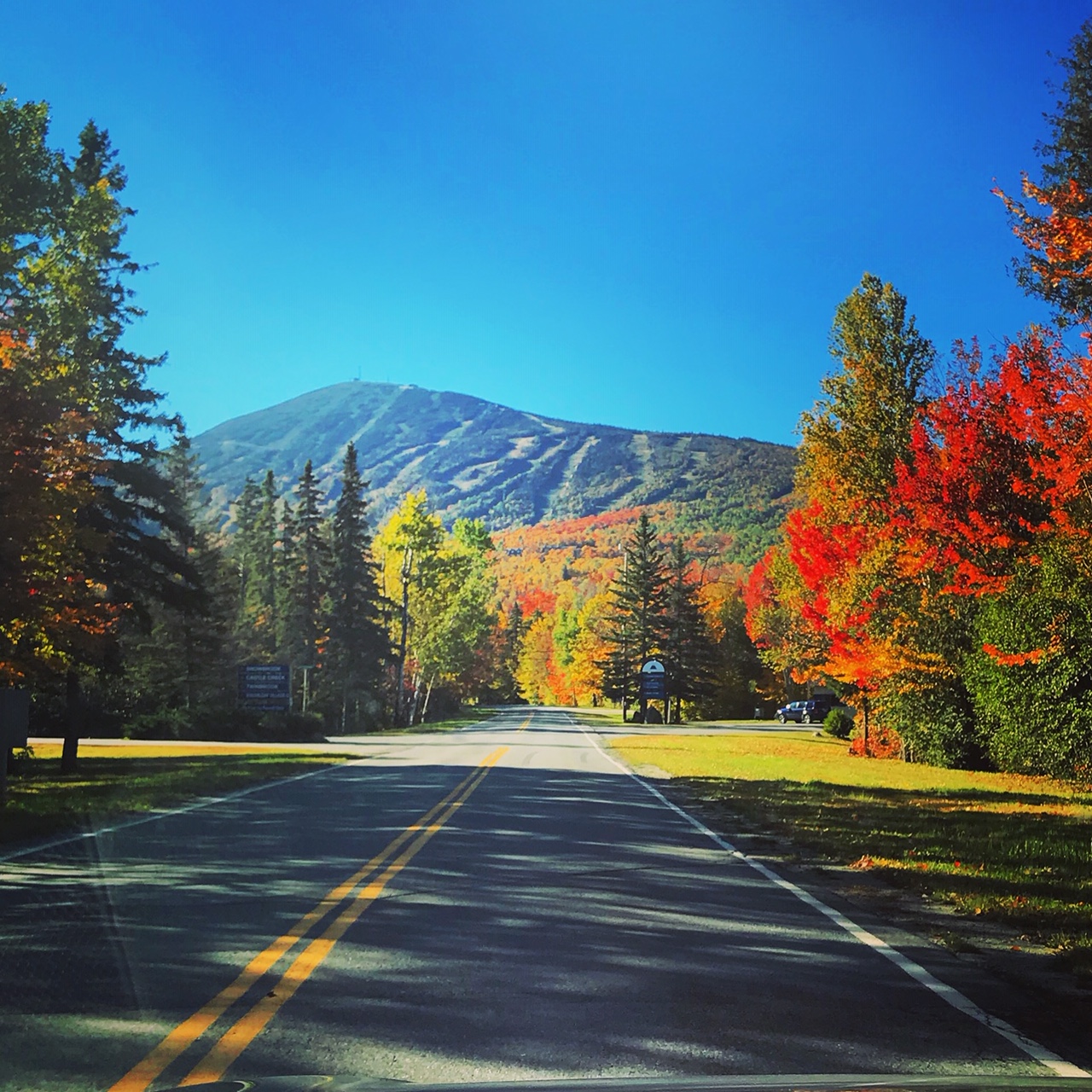 We offer a State-Of-The-Art virtual golf experience! Our simulator is the E6 program by Full-swing golf! Enjoy the perfect indoor climate with the luxury of a full service bar and restaurant while you play your favorite 18-hole course from throughout the country! No walking, no sun in the eyes! A truly enjoyable experience ! Bring your own clubs or borrow ours! We have adult and kids sets both lefty and righty to use, free of charge!
WE HOST A WIDE RANGE OF EVENTS HERE AT THE SUGARBOWL.
BOWLING BIRTHDAY PARTIES ARE A HUGE HIT!! WE OFFER BIRTHDAY PACKAGES PLEASE CALL FOR DETAILS!
WE'VE HOSTED WEDDINGS! A SUGARBOWL WEDDING RECEPTION IS A FUN AND EXCITING WEDDING OPTION. WE ARE VERY OPEN TO ALTERING OUR APPEARENCE AND GOING FORMAL FOR ANY WEDDING EVENT! WE CAN ALSO ACCOMODATE FOR WEDDING REHEARSAL DINNERS! OUR VERSITILE KITCHEN IS HERE TO MAKE YOUR REHEARSAL A SPECIAL ONE, WE CAN SERVE DIFFERENT FARE UPON REQUEST!
CORPORATE EVENTS! HAVING A SUMMER RETREAT FOR YOUR EMPLOYEES @ THE MOUNTAIN THIS SUMMER? LOOKING FOR AN EXCITING NIGHT OF EATING, DRINKING, BOWLING, GOLF AND GOOD TUNES? WE'VE GOT YOU COVERED!
PRIVATE PARTIES! LOOKING TO THROW A FAMILY REUNION? PERHAPS A MONUMENTAL BIRTHDAY PARTY OR ENGAGEMENT PARTY? WE ARE HERE TO SERVE! WE ARE OPEN TO ANYTHING AND EVERYTHING AND FULLY HAPPY TO ACCOMODATE FOR ANY OCCASION.
PLEASE REACH OUT TO BREWSTER AT: BREWSTER.CHERKIS@MAINE.EDU OR CALL 207-235-3300 TO PLAN YOUR EVENT TODAY!